Haake Technik
Among products which are part of Haake Technik product range, we can find presence sensing safety devices (safety edges, safety mats and safety bumpers), key exchange system (key transfer), very useful and reliable safety solution protecting against undesirable access to dangerous zone and HSV system – valve interlock devices creating process safety system. All HST and HSV components are made of stainless steel.
In the company's offer we can find the following products:
TOUCH DEVICES
Safety mats
Safety edges
Safety bumpers
These devices use the N/O principle and their individual patented construction guarantees category III (according to PN-EN954-1) without using special control units.
SAFETY INTERLOCKS
Safety doors HST – locking system for hazardous zones
Safety valves HSV – safety system for production processes
All HST systems components are made of stainless steel and guarantee complete access control. The secured zone is accessible only after fulfilling special conditions, which usually mean changing the settings of the dangerous devices or machines.
HCV systems enable full control over the production process and ensure that no two intensively reacting media are mixed.
Product categories: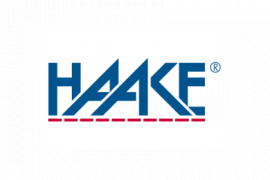 Haake Technik GmbH
Master Esch 72
48691 Vreden
Search products